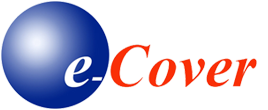 © Copyright 2020 All rights reserved by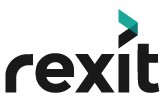 Privacy Policy
e-Cover recognises the importance of protecting your privacy. Therefore, e-Cover is committed to maintaining the security and confidentiality of the information provided by you on this website by adopting the privacy stated herein.
By accessing to e-Cover's Website, you consent to our use of your information collected as described in this privacy policy.
Collection And Use Of Personal Information
e-Cover Website will ask you for information that personally identifies you (herein referred to as Personal Information) to allow us to contact you to provide a service or to carry out a transaction that you have requested or authorised, prevent fraud, evaluate your insurance needs and to offer additional products that we believe may benefit you.
Handling Of Your Personal Information
The personal information you have provided on the e-Cover Website will be handled with strict confidentiality and your privacy is guarded at all times.
Employee access is only limited to authorised e-Cover employees who are fully trained in handling your information. These authorised personnel are required to ensure the confidentiality of your information and to respect your privacy at all times.
e-Cover may from time to time send out emails or e-newsletter informing you of new updates of e-Cover Website, products and services or promotions, etc. If you do not wish to continue receiving these emails or e-newsletter, you may choose to unsubscribe to receiving these communications in writing to e-Cover. When registering with e-Cover, you specifically agree and authorise e-Cover to send to you, via your e-mail, all notices relating to e-Cover products or services offered or to be offered.
Disclosure Of Your Personal Information
e-Cover will not intentionally disclose your Personal Information to any third party or external organisation unless due to the following instances:-
- When it is required by law of Malaysia
- When such disclosure is requested under legislation or regulation, government agency or court order
- When such disclosure is required to protect the interest of the public, for example in detection of crimes, police investigation, etc.
- Where it is authorised by you or organisation to which such information relate
However, in order to ensure that you benefit from our full range of products and services, your non-financial information may, from time to time be provided to our alliance partners, suppliers and any other related parties.
Security Of Your Personal Information
e-Cover takes all reasonable care to secure and safeguard your Personal Information against unauthorised access. e-Cover have put in place, security protection and control measures designed to ensure that the information remain safe, secure and private.
To assist us in safeguarding your Personal Information:
- Do not disclose your user id and password to anyone or write them anywhere
- Change your password regularly
- Remember to log-out when you are no longer using this website or before you leave your computer unattended.
Accuracy Of Your Personal Information
e-Cover acknowledge that keeping your information accurate, complete and updated is very important. You can help us keep accurate records by informing us of any change in order for the information to be regularly updated. If you have any reason to believe that your records with us are inaccurate, incomplete or not current, please contact e-Cover, upon which such errors, inaccuracies or omission will be rectified.
Back