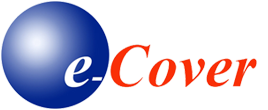 © Copyright 2020 All rights reserved by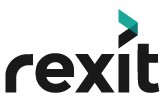 Terms of Use
The Terms and Conditions contained herein and the amendments thereto shall govern the use of e-Cover Website and the services provided. By accessing to any pages on this website (other than reading this Terms and conditions for the first time), it represents that you have read, understood and agreed to comply with all the Terms and Conditions hereof. If you do not accept these Terms and Conditions, please immediately discontinue your access to this website and/ or use of the services.
Copyright
Copyright in the pages and in the screens displaying the pages, and in the information and material therein and in their design, is owned by the Provider ("e-Cover"). No part of the contents of e-Cover Website may be used, published, transmitted, modified, transferred or sold, created as derivative works or in any way exploited without express permission from e-Cover and the respective copyright owners.
You must not upload, post or otherwise make available on e-Cover Website any material protected by copyright, trademark or other proprietary right without express permission of the respective owners. You shall be solely liable for any damages resulting in any infringement of copyrights, proprietary rights, or any other harm resulting from such a submission. By submitting materials to any public area of e-Cover Website, you automatically grants, or warrant that the owner of the material expressly grants e-Cover rights and licenses to use, reproduce, modify, adapt, publish, translate and distribute such material in whole or in part. You also permit any other users of e-Cover Website to access, view, store or reproduce the materials for their own use. You also grant e-Cover the right to edit, copy, publish and distribute any material that you have made available in e-Cover Website.
Any hypertext links to other websites are provided for convenience only, and e-Cover assumes no responsibility or liability whatsoever for the contents of those other website linked to, or any products or services advertised or sold on those websites.
Submissions
All information submitted to e-Cover Website shall be deemed and remain the property of e-Cover, and e-Cover shall be free to use, for any purpose, any idea, concepts, know-how or techniques contained with the visitor to this site.
Content Restriction
Your website must conform to the following standards to be eligible to utilize this service:
A. All contents submitted, posted or otherwise make available on e-Cover Website must comply in a manner consistent with any and all applicable laws of Malaysia
B. You must not upload, post or otherwise make available on e-Cover Website any materials that contain contents promoting the use of illegal drugs, alcohol, sex, pornography, nudity, or any other form of adult content, profanity, hate, "spam," fraud, racism, multi-level marketing, pyramid schemes, or promote any illegal activity.
Termination
e-Cover hereby reserves the right to terminate or suspend any user or account at any time without prior notice. e-Cover may at its sole discretion remove any message board that do not comply with the Terms of Use.
Linked Sites
This website may contain links to third party sites. e-Cover is not responsible for the condition or content of those sites. The link(s) are provided solely for your convenience and do not indicate, expressly or impliedly, any endorsement, authorisation or sponsorship by of those site(s) or the products or services provided there. You access those sites and use their products and services solely at your own risk. e-Cover is not responsible for any transactions you may perform on those sites.
Legal Notice
This site has been prepared by e-Cover and is for general information purposes only. Whilst every effort is made to ensure the accuracy of the information contained in this website, e-Cover, its directors, employees and affiliates do not in any way represent or warrant its accuracy, currency or completeness or accept any liability (in contract, negligence or otherwise) for any loss or damage, including but not limited to direct, indirect, actual, incidental, punitive, special or consequential damages, lost income, revenue or profits, lost or damaged data, or other commercial or economic loss, arising from any error, inaccuracy or omission. None of the information contained on this site may be copied, except for personal use, or redistributed without prior written permission of e-Cover.
Disputes
In the event it is necessary to refer any dispute to an attorney or resolve it in a court of law, the prevailing party will be entitled to an award of reasonable attorney's fees and all costs associated with any legal action, whether or not a suit shall actually be filed. These terms of service shall be governed by and construed in accordance with the laws of Malaysia.
Modification Of This Agreement This agreement may be modified at any time at the sole discretion of e-Cover. Upon modification of this agreement, the User has two weeks (14 days) to terminate their account with e-Cover or it will constitute acceptance of the modifications.
Back